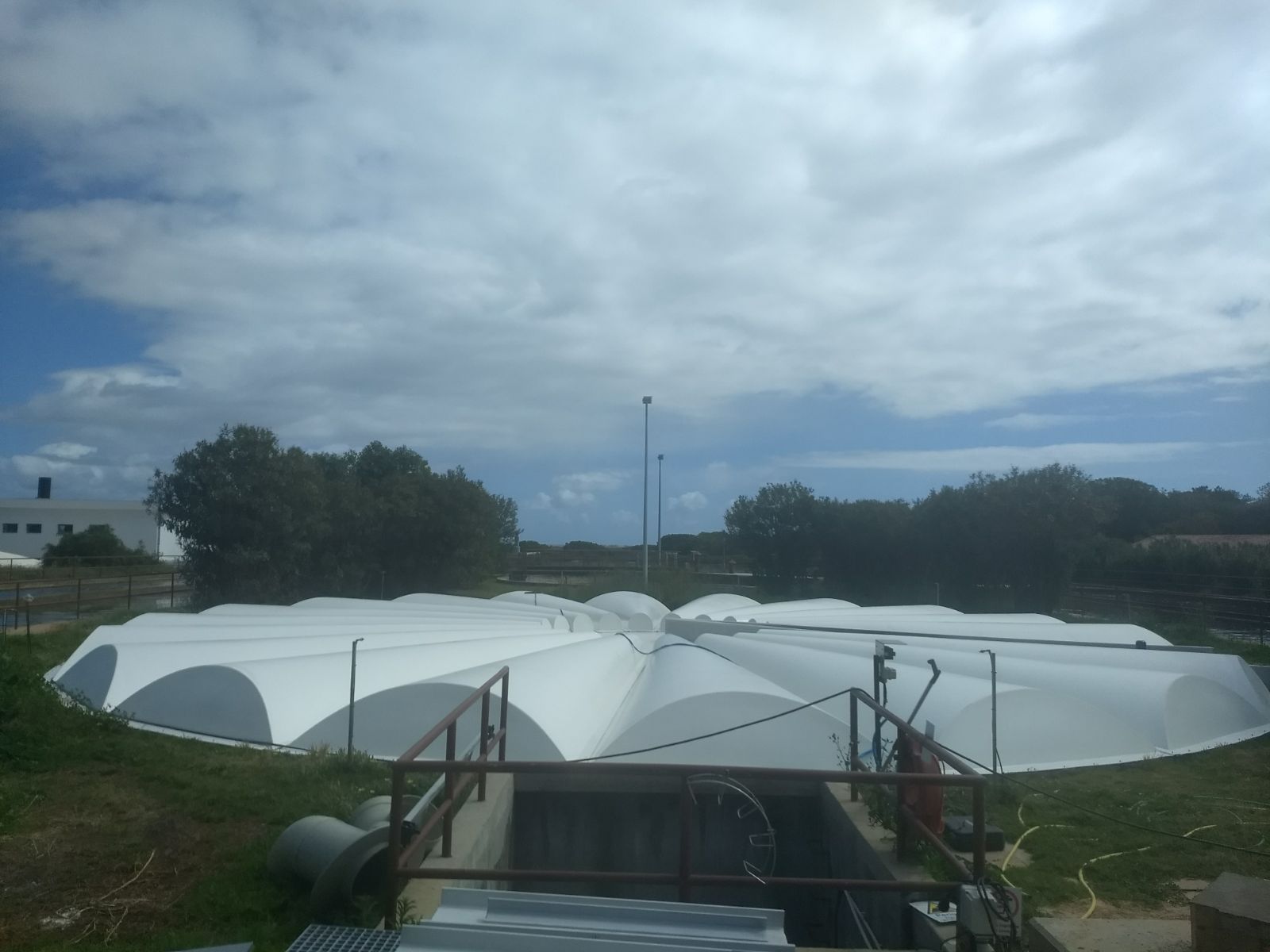 TecnoConverting Engineering successfully completed the installation of our Manowar Scraper for a primary decanter in one of the most important treatment plants in the country, in the vicinity of Algarve.
The Manowar Scraper offers a cover System for odor control, a feature that has made it very popular.
Isolation and protection to the decanter and odor control to the surrounding can be appreciated in the pictures below.