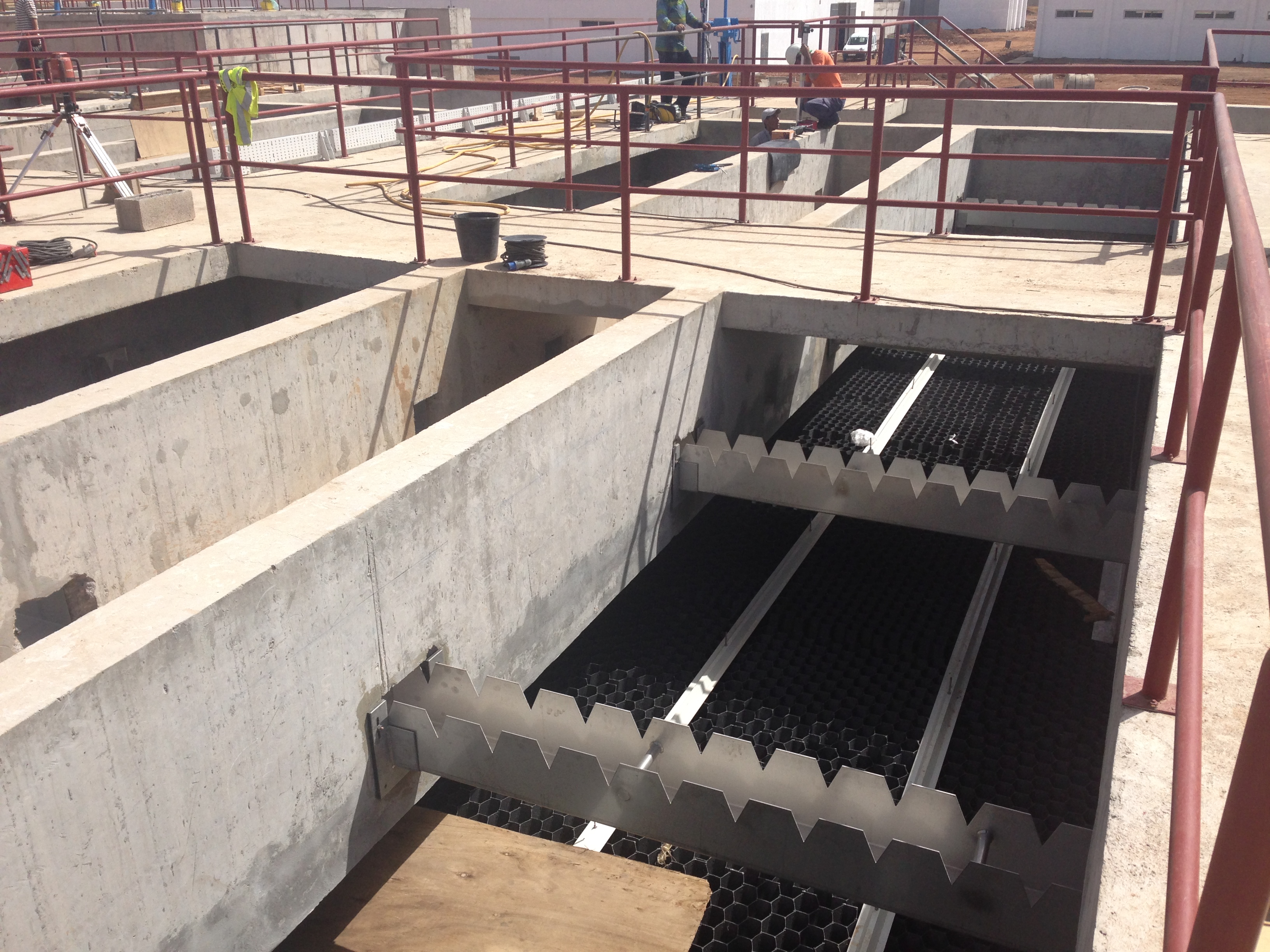 TecnoConverting Engineering has been awarded for a new lamellas installation with understructure and the anti flotation system.
posted in News by TecnoConverting
TecnoConverting Engineering has been awarded for the construction of one of the biggest installation of lamellar settlers in Costa del Sol. As usual, the engineering department has made all previous calculations to ensure the best operation of the  lamellar installation in order to  achieve the best performance.
The installation consists on the supply and installation of the understructure for two settlers, the antiflotation system SAF and the lamellar modules assembled with the new  reinforcement system by points designed by TecnoConverting.
With this new agreement, TecnoConverting has become the safest option in lamellar settling.