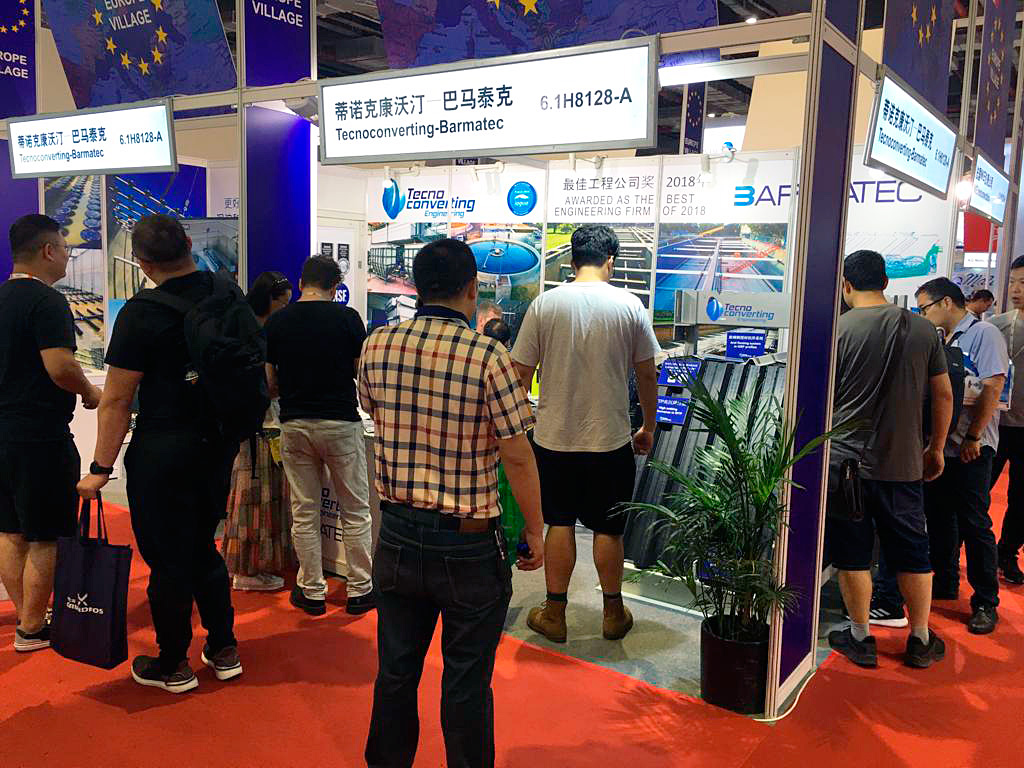 TecnoConverting Engineering was present at the best water sector fair in China, Aquatech China, celebrated in Shanghai from the 3rd to 5th June.
We presented our line of products focused on lamellar settling, with our solution provider engineering capabilities approach, the TecnoTec lamella modules, our bestseller bridgeless circular scraper Manowar® and the TecnoScraper rectangular sludge and scum scraper, generating massive interest amongst the visitors.
With this new Fair in Shanghai, TecnoConverting Engineering continues with its international expansion project, after the opening of TecnoConverting Portugal, TecnoConverting France and next in line, TecnoConverting Asia.