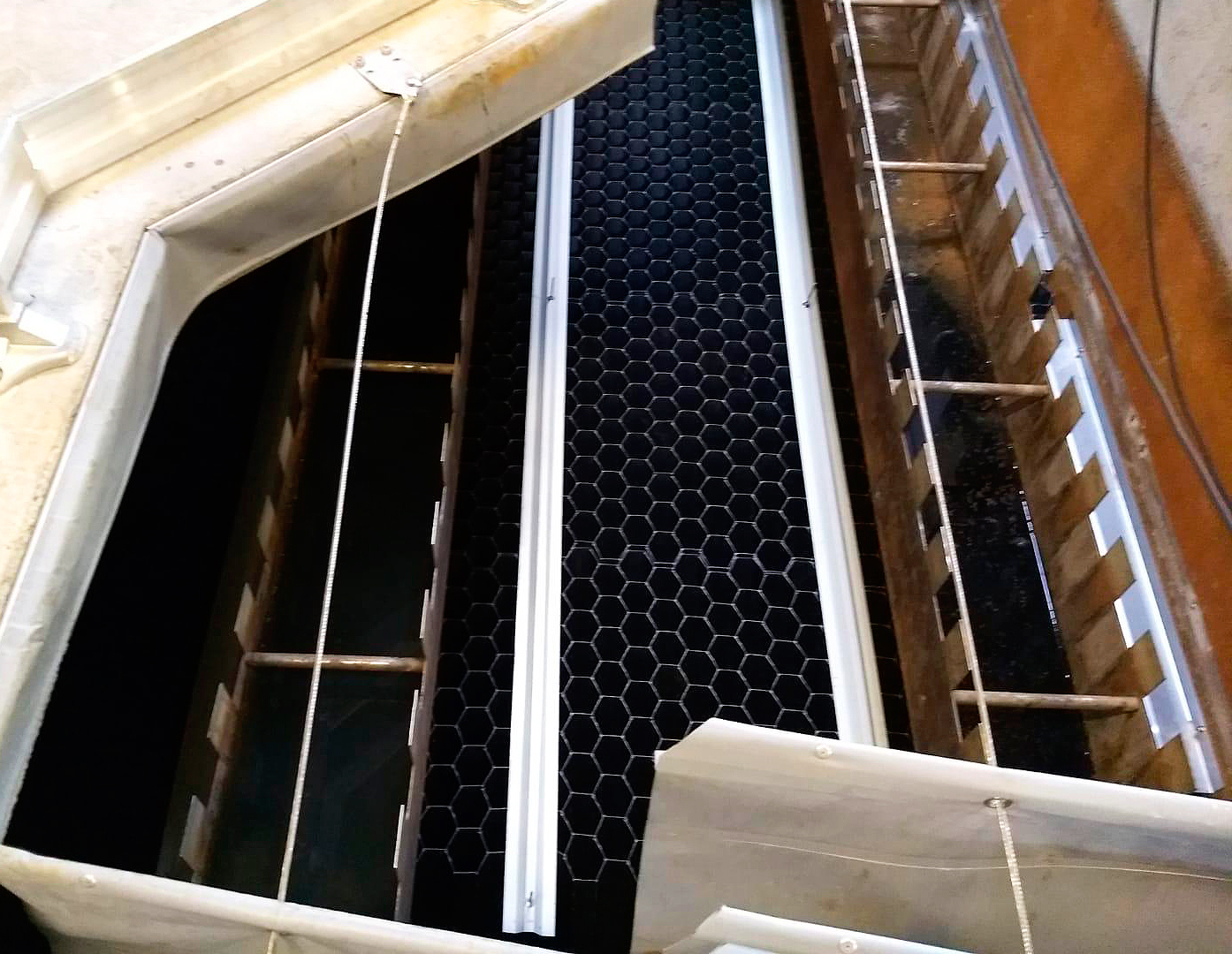 TecnoConverting finishes a lamella decantation overhaul in France.
posted in News by TecnoConverting
TecnoConverting Engineering finishes the total substitution of the lamella settling area in a drinking water plant in France. Because of the poor condition of the existing lamella modules and a deficient support structure, the customer decided to substitute the complete old installation. After all the decantation engineering and calculations were made to secure a correct dimensioning on the support structure, the optimal and efficient model for this project resulted in the TecnoTec H80, which also increased the treatment flow to be treated than the original one and secured a correct sustentation with the capacity to support 100% clogging of the lamella modules.