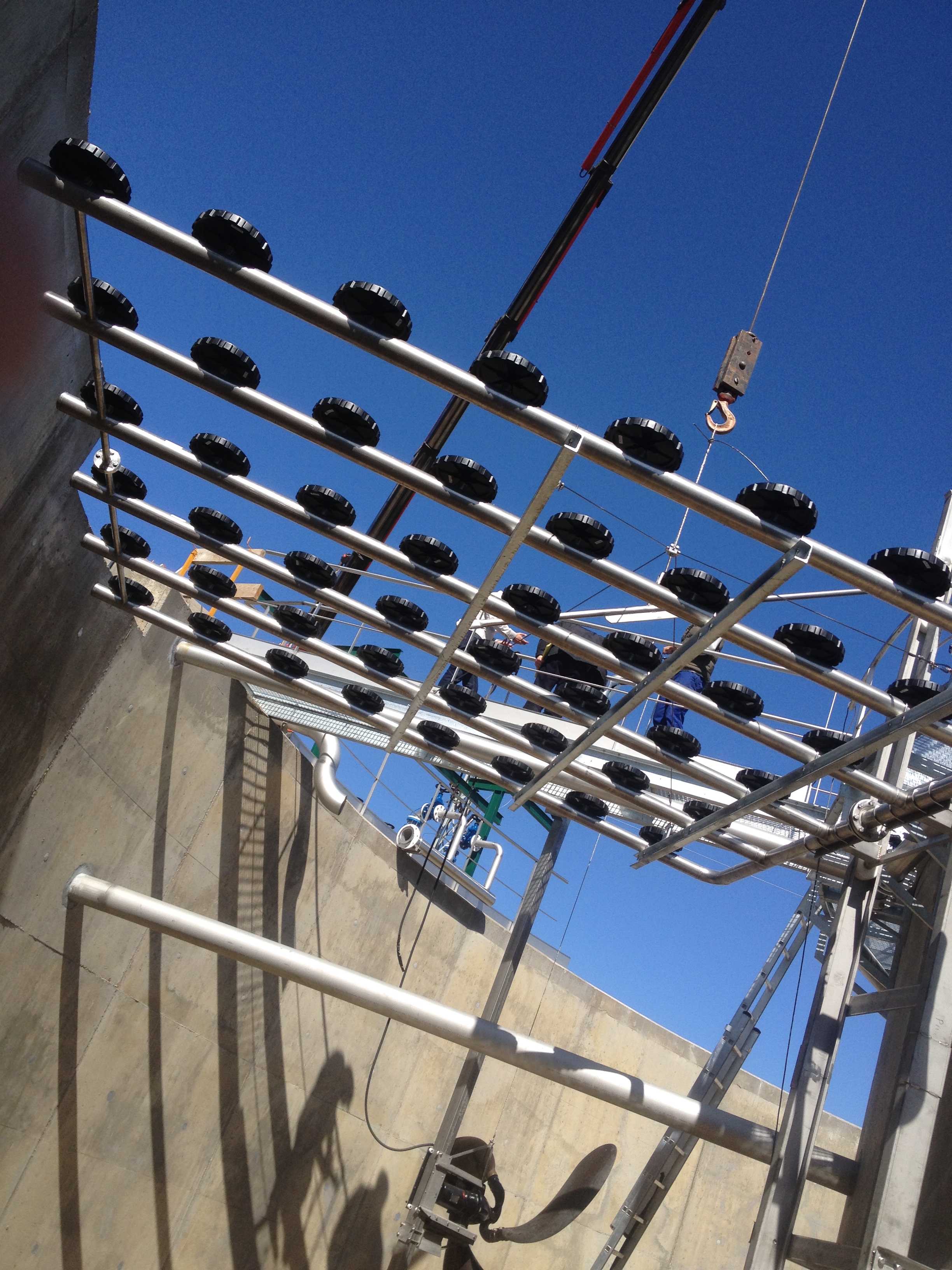 TecnoConverting supplies the first new removable diffuser grids in Puebla de Guzman (Huelva) WWTP
posted in News by TecnoConverting
TecnoConverting has supplied the first 5 removable diffuser grids in large dimensions for La Puebla de Guzman WWTP, a village in the province of Huelva, Andalusia.
The new extractable grids are made by a robust and reliable system designed by TecnoConverting engineering department to avoid any problem with the guidance of the extraction of the grid.
The five diffuser grids supplied, of manual extraction with crane, built totally in stainless steel with 48 EPDM 9" diffusers each, have a fully designed guidance system for easy extraction of the grids maintaining its position without tilting the structure, ensuring a perfect movement without any blockage of the system.
The TecnoConverting guide system can handle large structures without altering or modifying the extraction path or placement of the grids.
In addition, the coupling system without wedge has a threaded coupling that allows the perfect connection of the diffusers, avoiding all possible air leaks and facilitating the exchange diffusers without having to unassembled the grid pipeline structure.
Again, TecnoConverting demonstrates its ability to constantly improve their equipments, with the adaptation of its products to the real needs of each client; always with the highest quality.