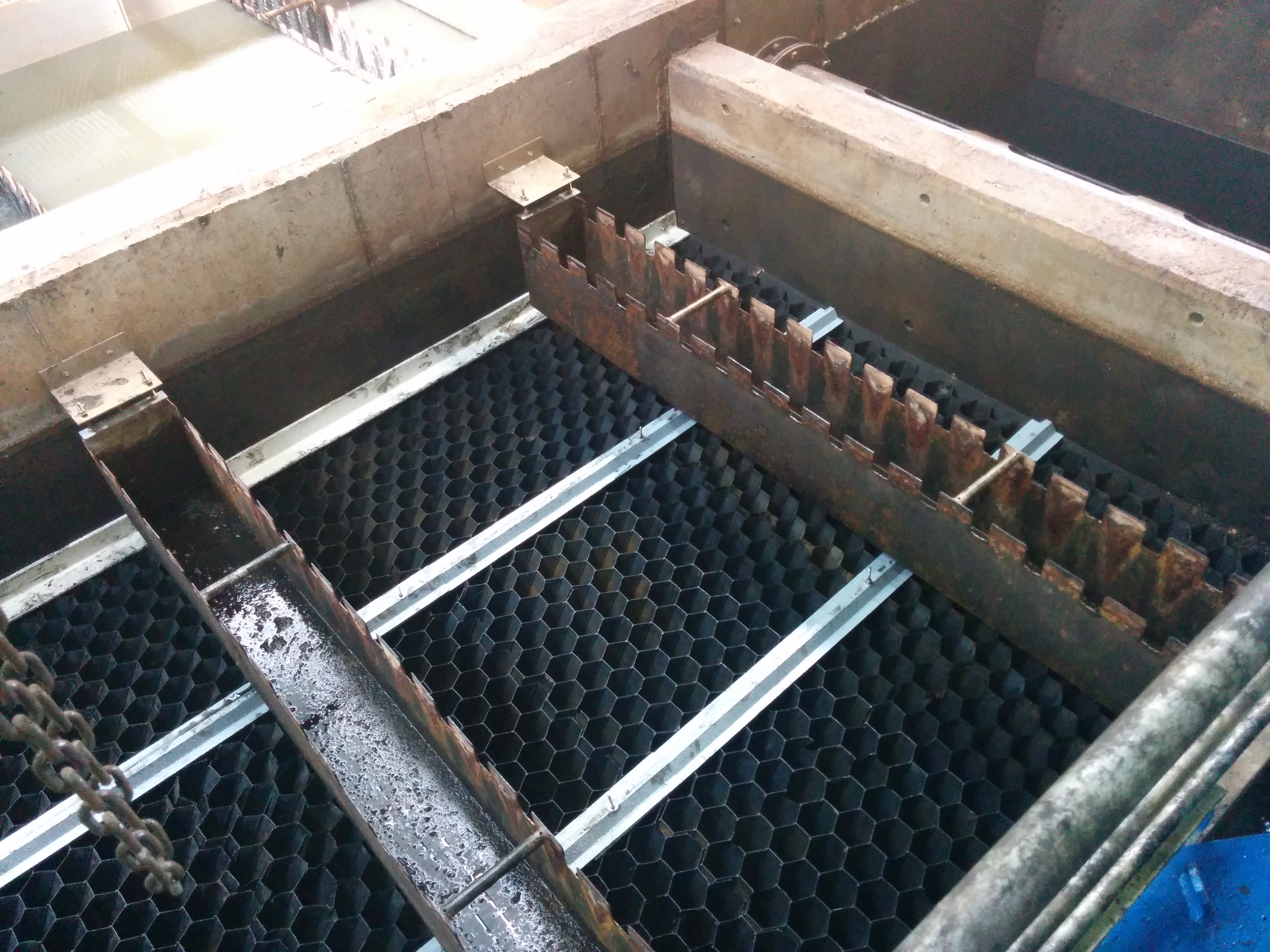 The PVC or PP lamellas do not float, but when the settlers is filled with water, the hydraulic thrust causes an upward force that can move the lamella and the under support structure.
The suspended solids load is also a factor that causes movement of the packages: high solids concentration and its density causes them to move, or in worse cases, to drop off the under support structure that withstands them.
With the SAF Anti flotation system, the lamellas are fixed to the support structure, avoiding its flotation.
Find more information HERE about TecnoConverting lamellar modules  and its under support structure.