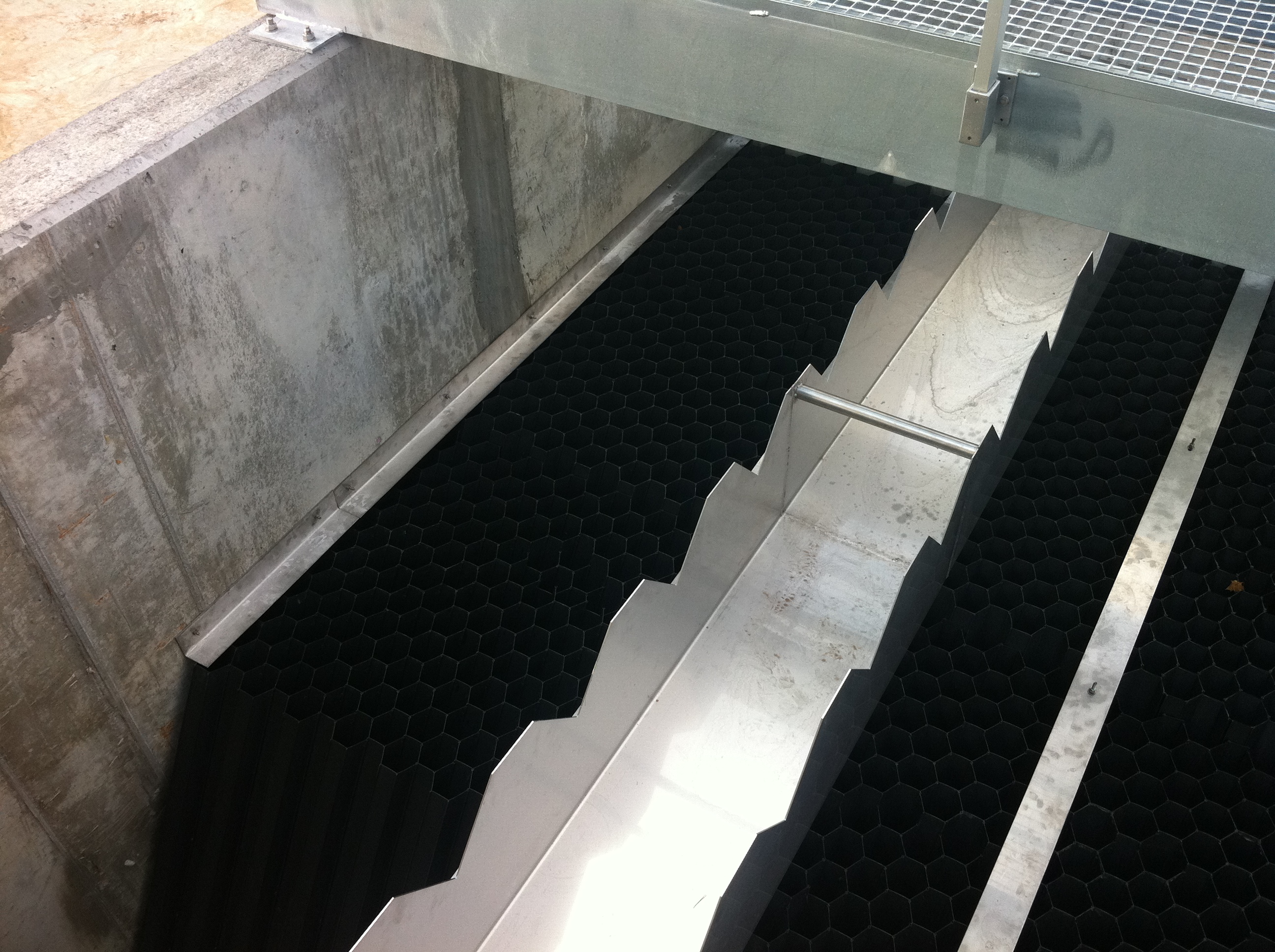 TecnoConverting Engineering has supplied the under structure, lamellar modules and Thompson troughs for one of the most important Potable Water Treatment Plant in Romania.
Thanks to the information provided by the customer, TecnoConverting was able to offer lamellas with a higher pitch than those that had been projected. This new solution guarantees a better performance of the lamellas avoiding the overfilling, just by making the minimum maintenance work recommended.
The calculations made by the Technical Department of TecnoConverting showed a real good Hazen speed, what ensured a better settling performance.
The 92 m3 Lamellar modules offered by TecnoConverting have allowed to increase the projected surface to more than 710 m2, capable of water treatment up to 426 m3/h.
On the other hand, TecnoConverting is the only Spanish company that has an alimentary certificate for its PVC Lamellas, which are completely suitable for potable water contact.
In this way, there are many companies that have been able to install the best lamellar to a lower cost, as the PVC Lamellas are usually more affordable than the ones made in PP.
Thanks to our new Easy-Install technology, the lamellar settling system is really easy to set up: starting from the data provided by the customer, we design the support structure with the lamella modules. From this point on, we consider the subsequent installation works, so that the workers, which the customer has on site, are able to make a safe installation of both lamellar modules and support structure. We provide the customer with a well thought-out manual with all the main steps that must be followed, in order to easy the installation and facilitate its assembly to workers, who are not used to this kind of works.
The Easy-Install system has been one of the most important improvements for TecnoConverting Engineering during the present year 2014. An important percentage of the installations have been made with this system: from circular scrapers to under structures with lamellar modules. This improvement has allowed our customers to reduce their costs significantly, due to the possibility of making the installation by themselves.