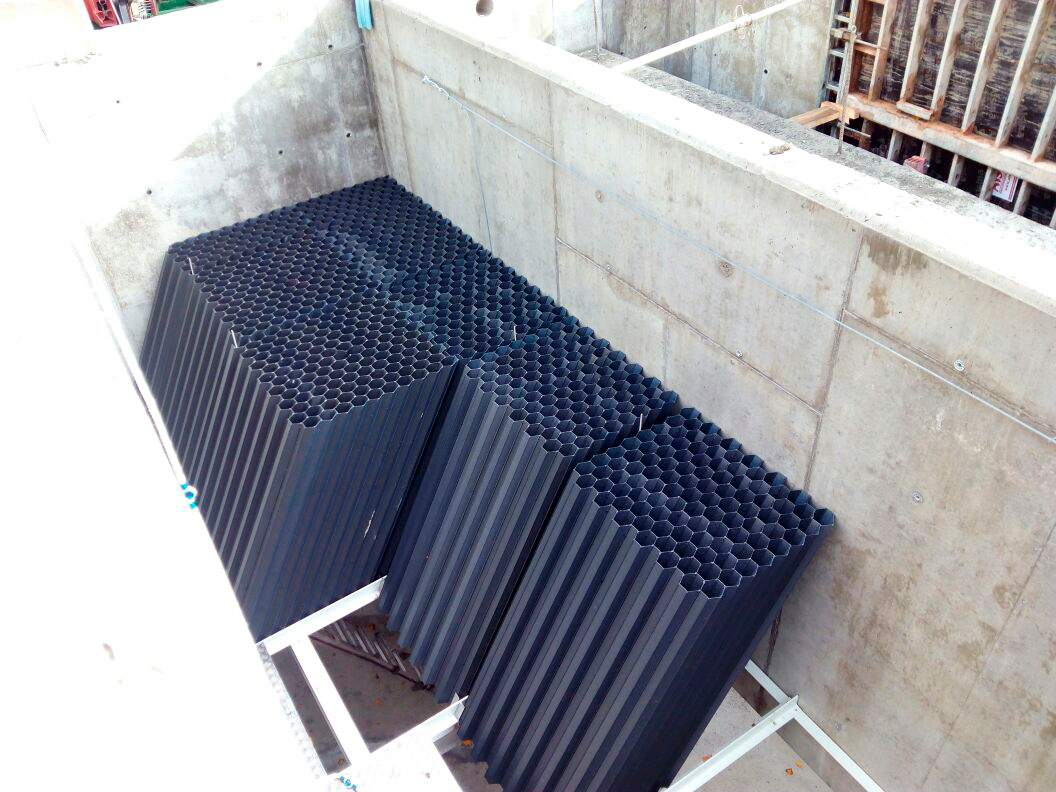 TecnoConverting delivers its first lamella installation in the USA.
posted in News by TecnoConverting
TecnoConverting Engineering supplied the complete lamella installation for a water treatment plant in Georgia. Based on the project specifications, TecnoConverting Engineering produced the settling engineering to secure the best performance of the installation. Always considering the Easy-Install® system for ease of installation, the modules were sent fully assembled to speed up the installation by the client.
With this new project, TecnoConverting Engineering continues to consolidate as the reference for lamellar decantation worldwide.