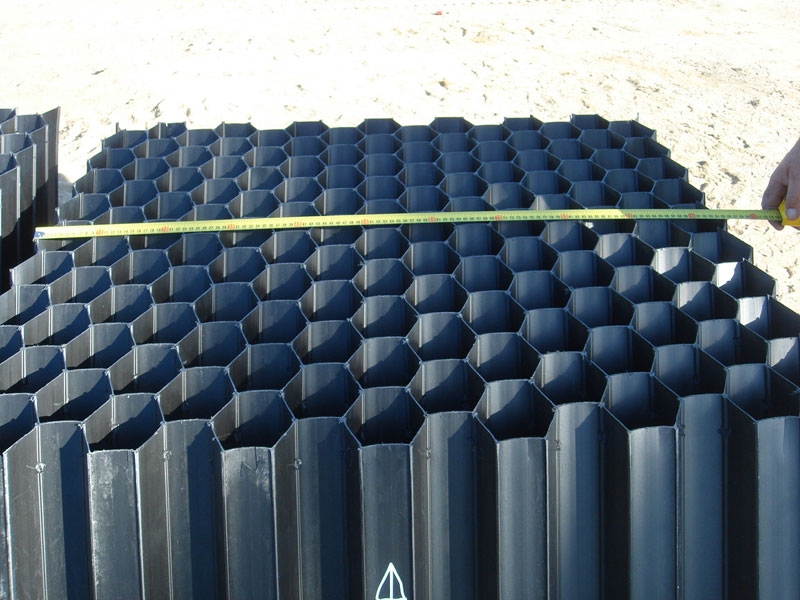 TecnoConverting Engineering has realized the engineering and has supplied lamellas for one of the most important German companies into the storm water tanks construction sector.
Our customer wanted to optimize a storm water tank with large dimensions and wanted to use lamellar technology in order to treat a bigger water inlet than the one designed at the beginning. That´s why our customer decided to hire TecnoConverting´s engineering to be able to achieve the desired values.
For this emblematic case, we had to calculate the support structure considering a sludge load completely different than the ones we usually consider in Spain; at the same time it was necessary to make a wide justification of the advantages of using our TecnoTec profile to achieve the desired settling performance.
Once the engineering project had been delivered to our customer, and thanks to the confidence we earned, they finally decided to buy all the equipments that had been considered into the engineering project.
With this new engineering project in Germany, TecnoConverting Engineering consolidates, not just as one of the best lamellas manufacturing companies, but also as a referent in settling engineering even outside Spain, with different projects in Portugal, Morocco, South America and Europe.