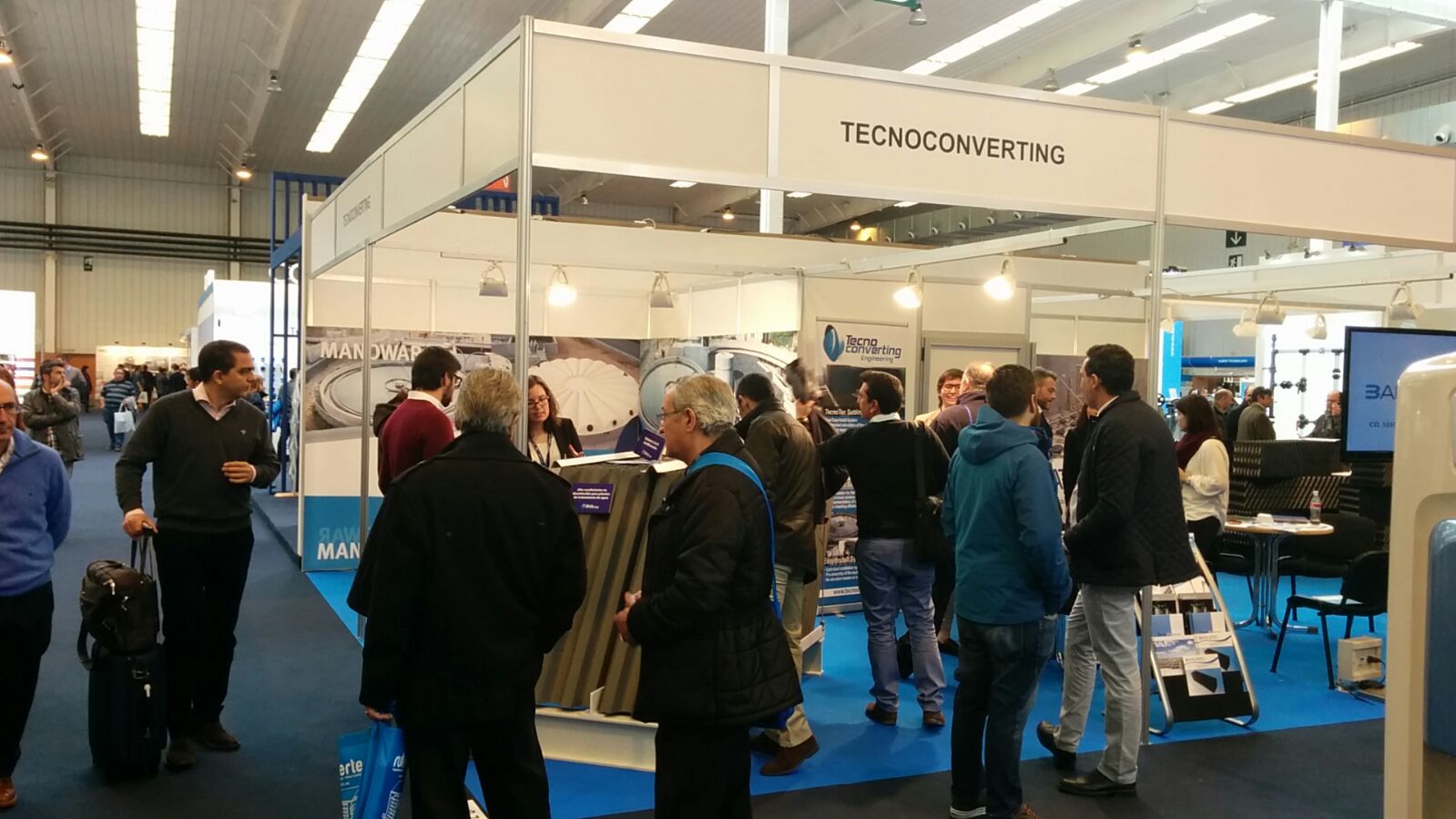 TecnoConverting finalist for Innovation Award at Aquatech exhibition
posted in News by TecnoConverting
Earlier this November TecnoConverting Engineering was exhibiting in Aquatech water fair, in Amsterdam, the second most important exhibition in Europe for water sector.
Following its policy of expansion, TecnoConverting Engineering made its presence in the Dutch, participated in the innovation award with the CFD simulation technology for the dimensioning of the lamellar settlers, being one of the finalist for the prize.
With this new exhibition, TecnoConverting Engineering, opens new export markets such as South Africa and Russia, establishing itself as leader in lamellar settling for the French market thanks to the ACS certification on its lamellar modules.