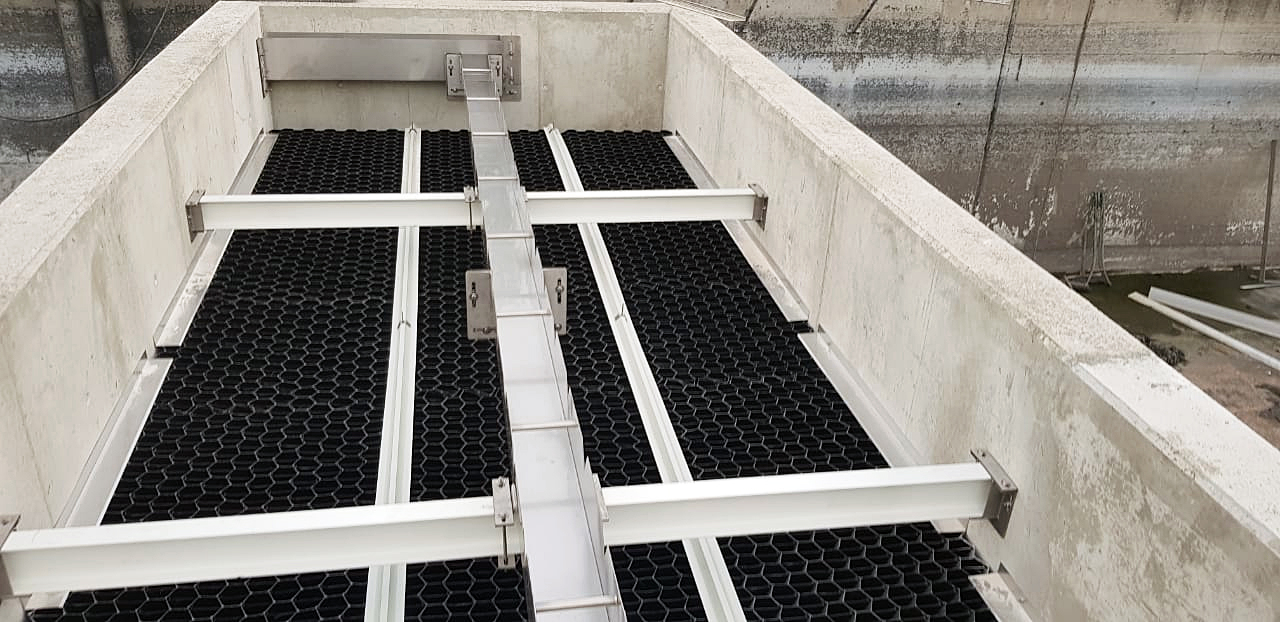 TecnoConverting finishes the lamella settling for the upgrade of one Wastewater treatment plant near Barcelona.
posted in News by TecnoConverting
In this new project, TecnoConverting Engineering built, supplied and installed all lamellar settling for the upgrade of an urban wastewater treatment plant. The lamella model considered was the TecnoTec H60 with a projected surface of 12,25 m²/m³ (one of the highest in the market), the complete support structure supplied in pultruded GRP and the SAF anti-flotation system, which prevents any movement of the modules while filling or emptying the clarifiers.
The installed Thompson launders were fabricated in AISI 316 L Stainless Steel and were designed to be self-supporting, which eliminates any support structure.
TecnoConverting's specialized team of technicians performed the complete installation, which secures a correct installation and performance of all equipment.
It´s worth to highlight that TecnoConverting Engineering is the only company that performs the complete installation of its equipment with its own team of specialized technicians.
[/vc_row]