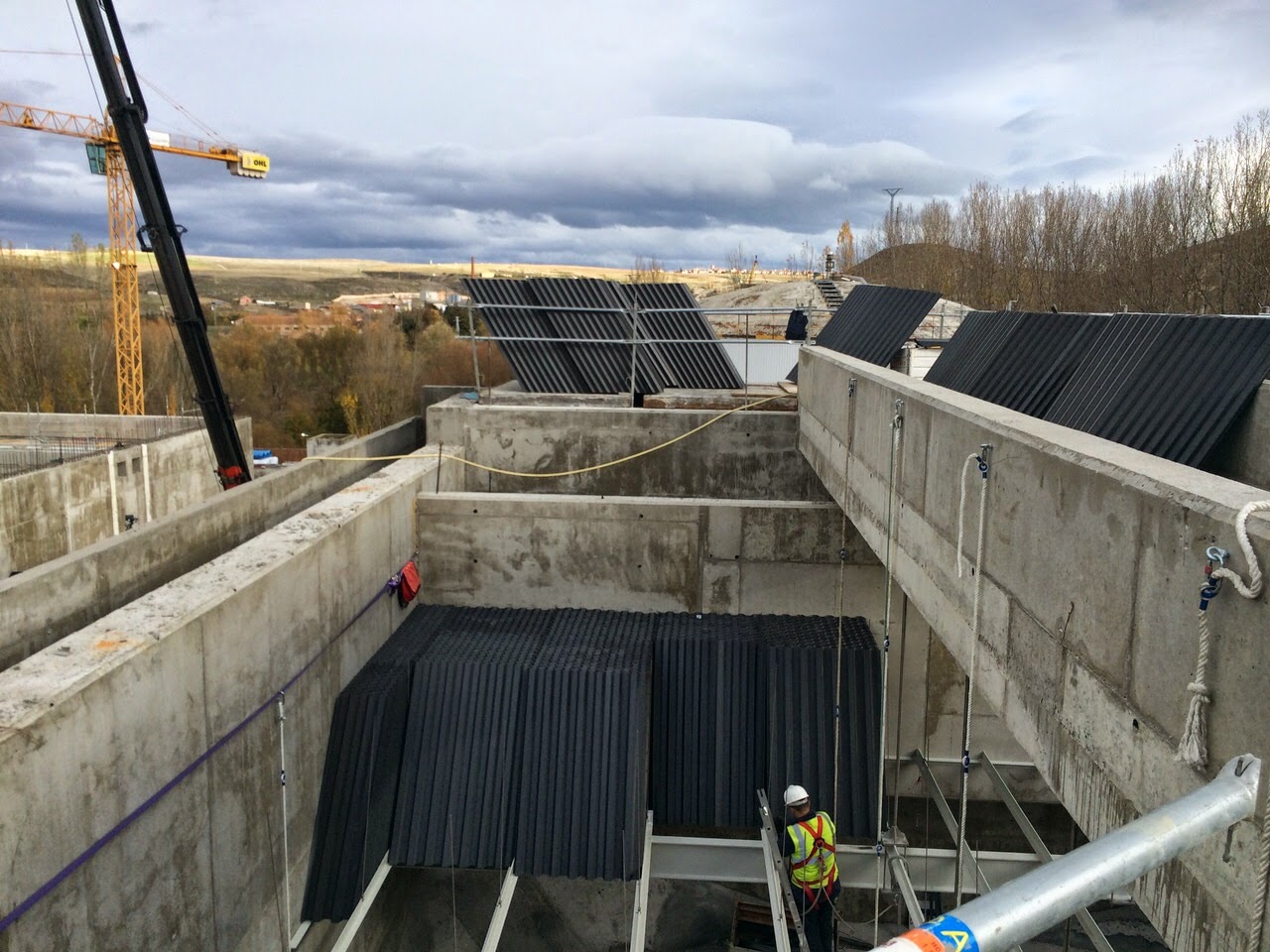 TecnoConverting has been awarded the enlargement works for the WWTP of Segovia
posted in News by TecnoConverting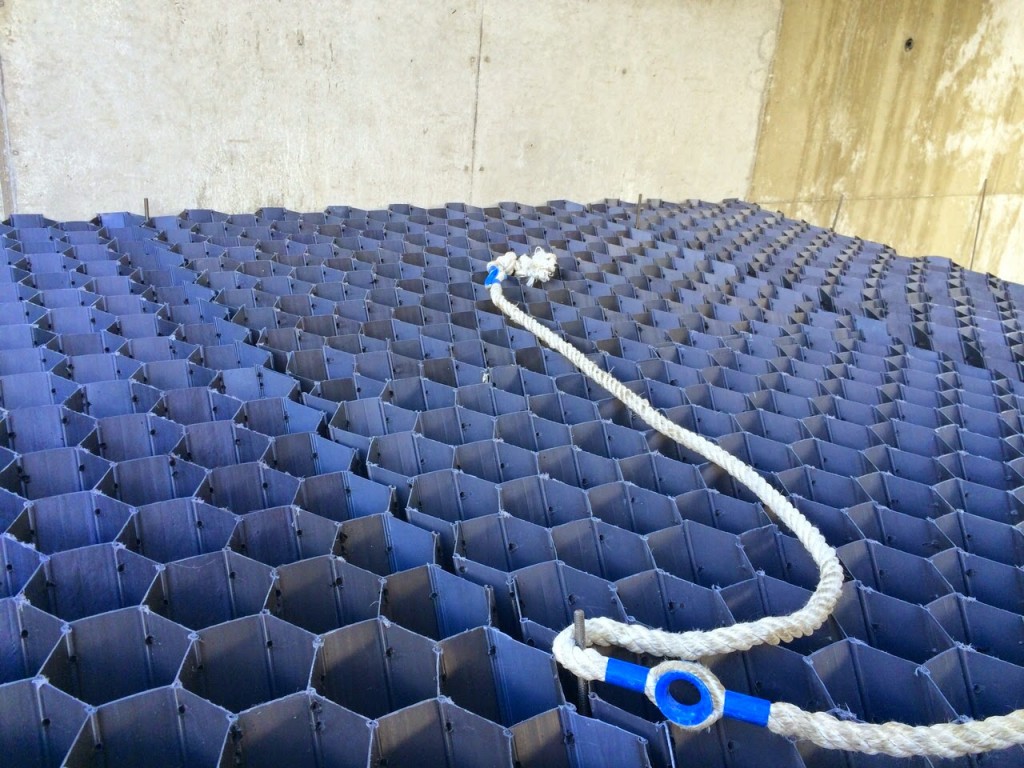 TecnoConverting Engineering has been awarded one of the biggest and most important works that are being carried out in Spain, the WWTP of Segovia.
TecnoConverting has been chosen to do the manufacturing, supply and installation of Classic circular scrapers with central axis, the lamellar modules with its supportive structure and its SAF anti-flotation system and finally the completely self-holding effluent troughs in stainless steel AISI-316.
In all, there are 2 primary and 2 tertiary settlers.
The design calculations of the technical department of TecnoConverting Engineering were a decisive factor to stay ahead of the competition. The simulations made allowed our team to assure the best performance of the installation and the high durability and resistance of the supplied equipments.
This enlargement of the plant is meant to solve the existing deficiencies of the actual water purification system of Segovia and the neighbouring municipalities of La Lastrilla (actually connected to this WWTP) and San Cristobal de Segovia (which connection is planned for the next years), as well as the industrial parks of El Cerro and Hontoria. On top of that, this work will expand the capacity of the actual waste water treatment plant, which will be able to attend the new demand arising from the growth of the city of Segovia.
Once TecnoConverting ends the installation, scheduled for the beginning of next year, and once the enlargement works of the WWTP of Segovia have been finished, it is expected to treat an inlet flow of 41.280 m3/day and, finally, the plant will provide service to a population of approximately 148.000 inhabitants by 2035.
This demanding and complex works have placed a strain on the organizational capacity and the effectiveness of TecnoConverting, who has always stand up for the high quality of its products, clearly demonstrating its efficiency and work capacity.