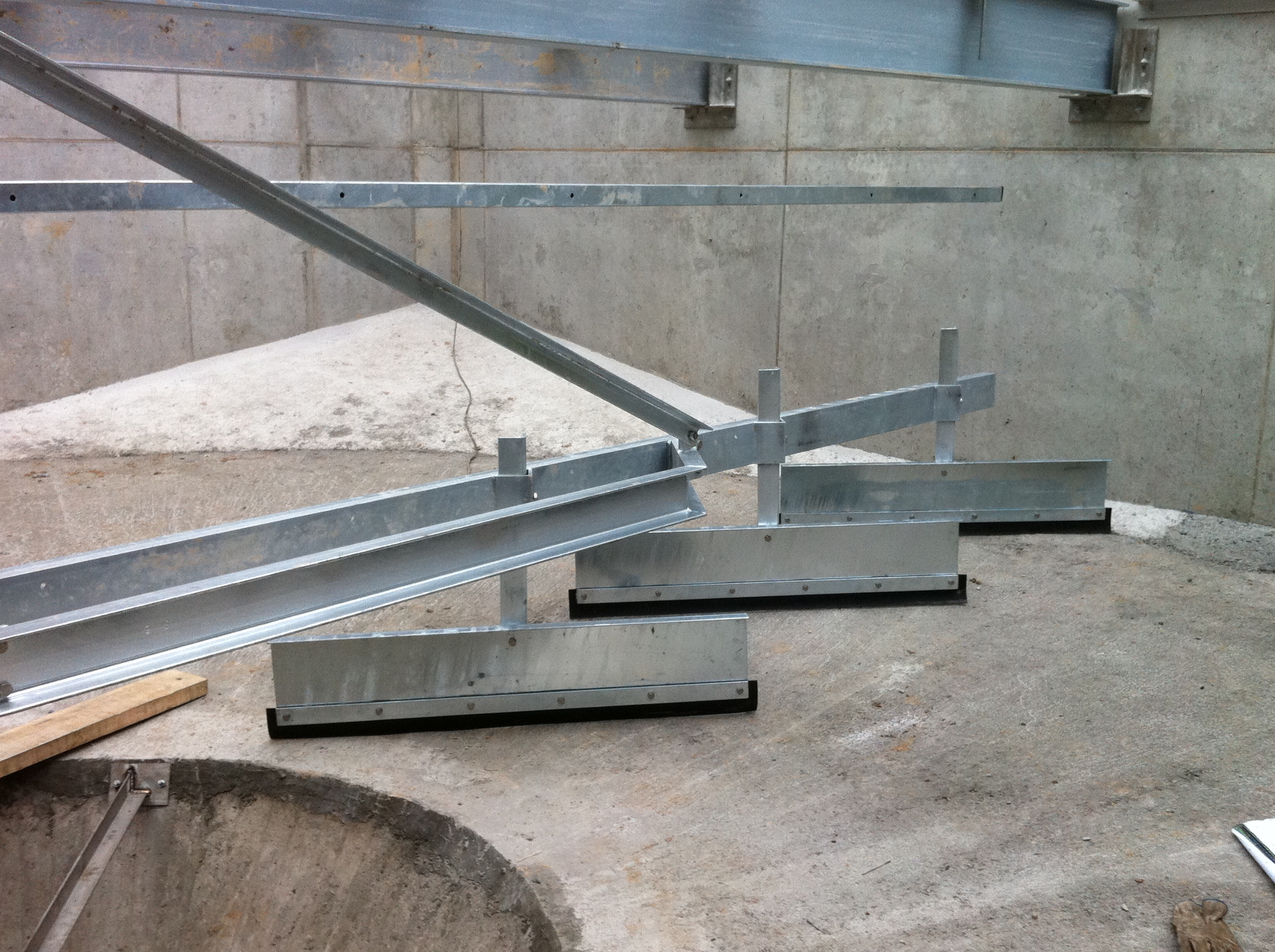 TecnoConverting is awarded for the construction of two TecnoClassic circular scrapers in Ireland
posted in News by TecnoConverting
One of the most important construction in Ireland has relied in TecnoConverting to solve the sludge production problems in a sewage treatment plant on the outskirts of the Irish population of Swords.
TecnoConverting has made a specific study that determines the best solution for the best settling for the sludge production problems by building two circular scrapers TecnoClassic model in stainless steel.
TecnoConverting always verify the excellent performance of the products supplied by doing a study of mechanical resistance for this special case, so it is ensured the good performance, and an effective and lasting solution for the treatment, featuring the most appropriate type of scraper for each installation.
TecnoConverting always assembles its own specialized components by technical personnel of the company, this time has offered the new assembly system "Easy Install", in which the equipments are supplied pre-assembled for quick installation of the scrapers without the need of specialized technicians. With this modular solution a maximum efficiency is achieved with a lower cost of installation and operation.
Again, TecnoConverting established itself as a specialist in settling for the best European companies, which continue to opt for TecnoConverting engineering as a perfect solution for their problems in settling.