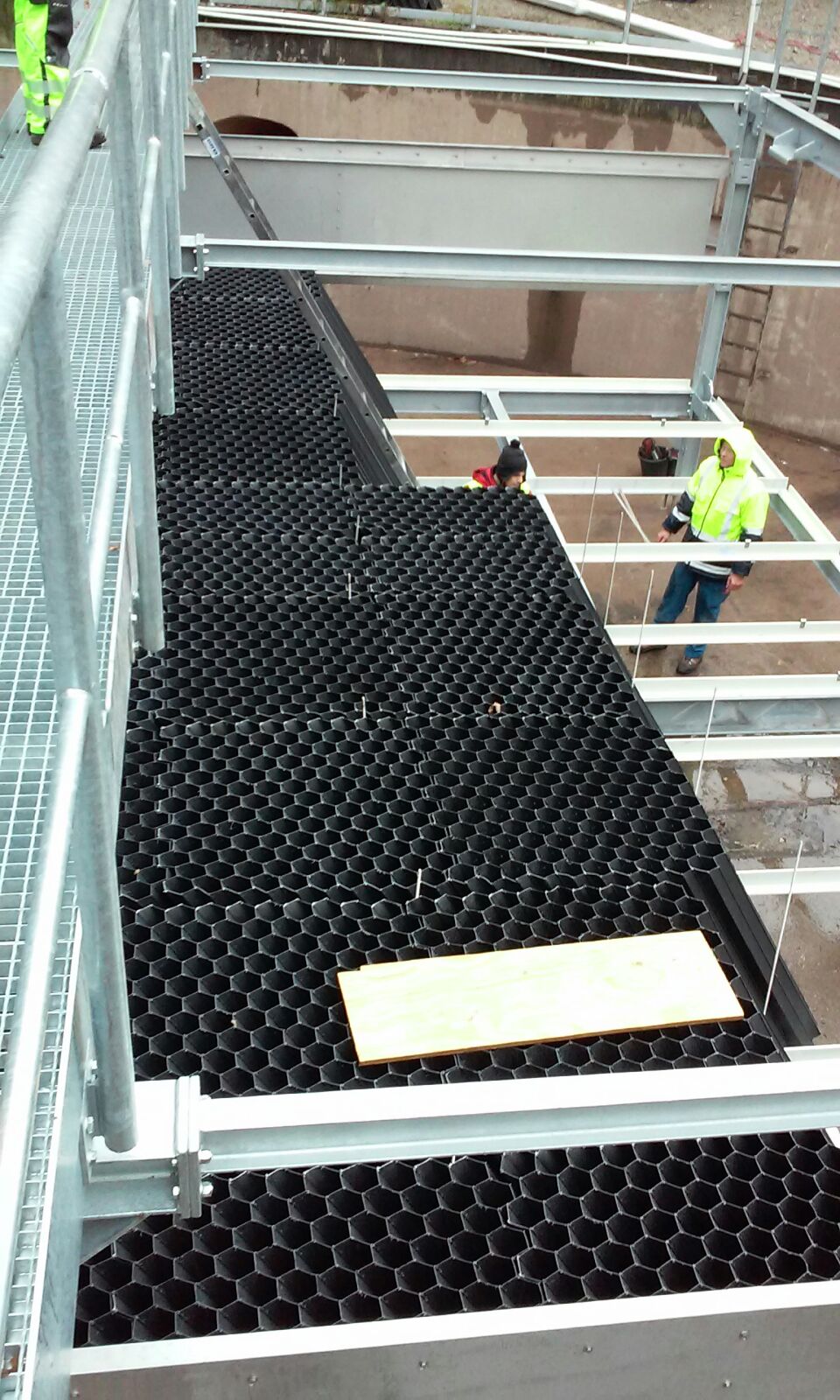 TecnoConverting lamellas are about to become part of a DWTP in Nicaragua
posted in News by TecnoConverting
TecnoConverting Engineering is consolidating in South America as a specialist in settling equipments.
It has recently completed the design, manufacture and supply of the lamellas,  support structure, according to calculation regulations ASTM D638 and ASTM D790 for specific GRP pultruded structures; and anti-floating SAF system for a drinking water treatment plant in Nicaragua.
The installation of equipment on site will be made by the final user without specialized technicians from TecnoConverting thanks for the pre-assembly system EASY-INSTALL.
As known, the EASY-INSTALL system allows the client to do the equipment assembly with its own plant personnel, saving the cost of hiring specialized assemblers.