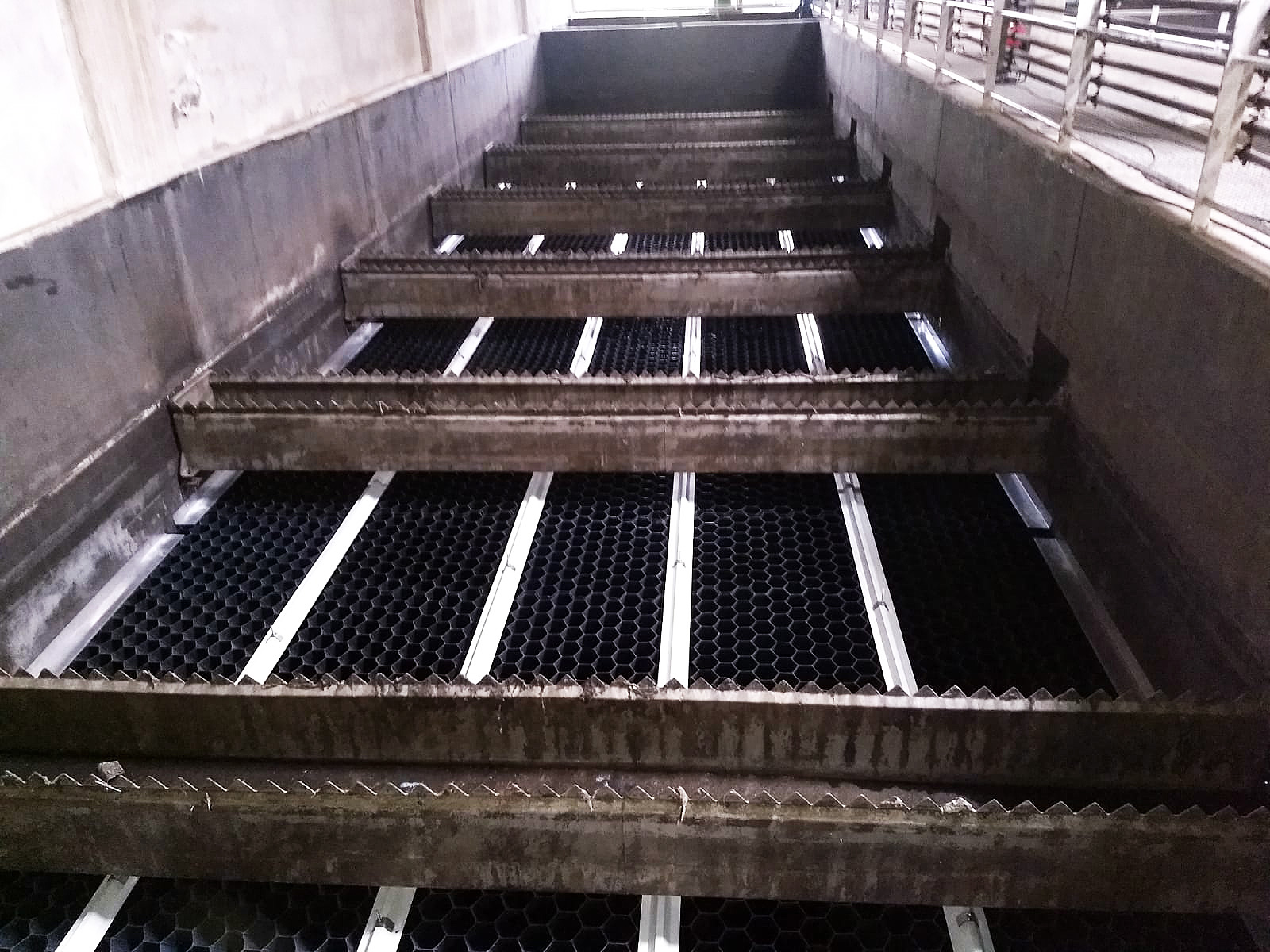 TecnoConverting Portugal finishes the substitution of the entire lamellar decantation in one of the most important WWTP in Portugal.
posted in News by TecnoConverting
TecnoConverting Portugal finished the entire substitution of the primary lamellar decantation in one of the most important Waste Water Treatment Plants in Portugal. The settlers are 25 meter long and 4.3 meters wide. Initially the structural calculations had to be made to make certain the existing structure was correctly dimensioned and there was no collapse risk; the structure was modified and reinforced to be able to install the SAF anti-flotation system, which was one of the problems of the previous installation (flotation due to hydraulic push).
The TecnoTec Lamella model chosen was the H80 (ideal for primary settlers) with 1.500 mm height; with the TecnoTec Lamella the, originally considered treatment flow has been elevated considerably.
TecnoConverting Portugal continues its consolidation as the lamella settling reference specialist, assisting and providing support with settling and clarification process engineering to all public and private water corporations.