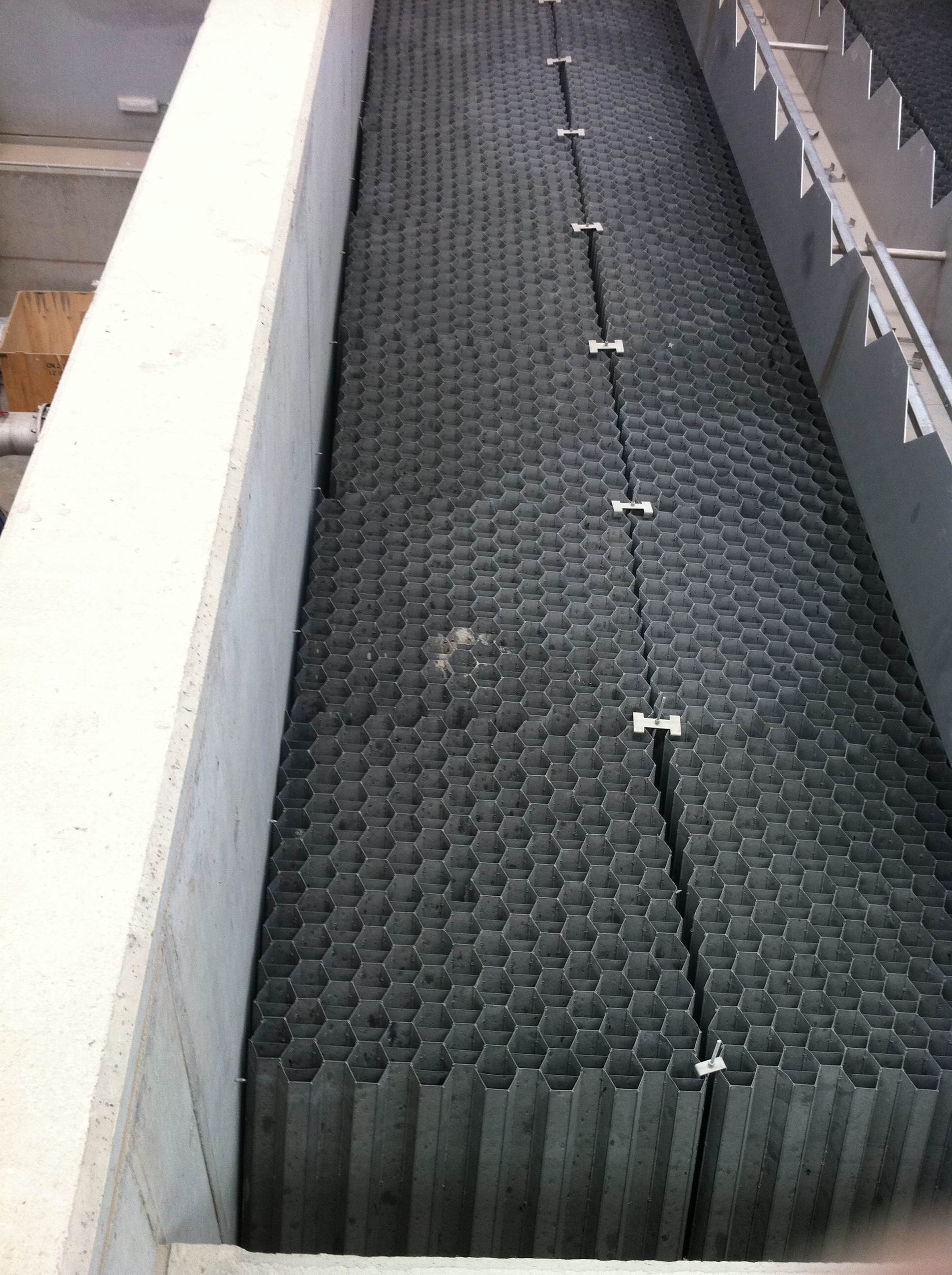 TecnoConverting supplied the new EASY-INSTALL system in Cabinda, Angola
posted in News by TecnoConverting
TecnoConverting is awarded for the reconstruction of two lamellar settlers for the Cabinda WWTP in Angola.
The constructer company have found its lamellar settlers in poor condition, and the lamellar packages dropped of its under construction structure, and trusted the TecnoConverting experts to find a solution.
After a thorough study of the existing support structure TecnoConverting has determined that the installed profiles showed deficiencies in both size and distribution within the settlers. TecnoConverting has offered the construction company a well sized and SAF anti-floating system to ensure the proper withstanding of the lamellar packages.
Moreover, with the Sedagua technology, TecnoConverting was able to study the behavior of the lamellar modules and provide a lamellar type change to increase the performance of the installation.
 For the assembly of the under construction structure and the lamellar modules, the constructer company has chosen the new assembly system EASY- INSTALL with TecnoConverting following support, in which the client is provided with the products pre-assembled, a detailed installation manual, and a TecnoConverting supervisor to ensure the proper installation of the lamellar packages, it´s under construction structure and the SAF anti-flotation system.
With this new development TecnoConverting continues to consolidate as the best guarantee for maximum efficiency lamellar settling facilities.