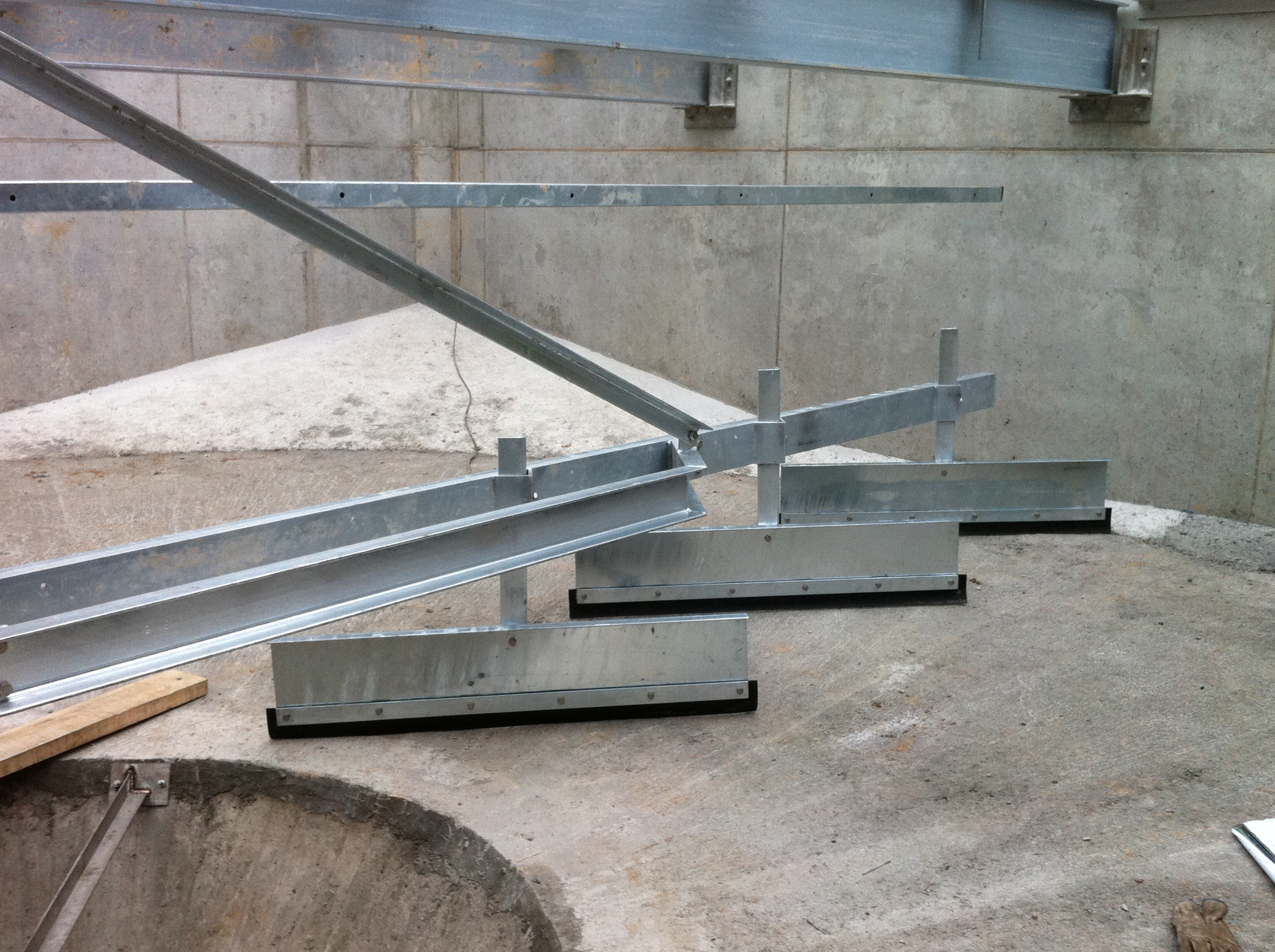 TecnoConverting supplies new scraper with the EASY INSTALL system at Dominican Republic
posted in News by TecnoConverting

TecnoConverting has supplied recently a new circular scraper for one of the WWTP of Dominican Republic thanks to the EASY INSTALL© System.
This new scraper, 6 meter in diameter and made totally made in stainless steel AISI-304, has been developed to remove both sludge and scum.
The bottom scraper blades are adjustable both in height and tilt degrees in order to guarantee a perfect sludge removal. Apart from that, the blades are equipped with collection rubber made in EPDM to assure a total adaptation to civil works imperfections.
The scraper has been adapted to the customer needs, adding a scum scraper to the standard Tecno Classic scraper.
On the other hand, we have also equipped the installation with a skimmer made in stainless steel for scum removal.
The equipment has been supplied with the TecnoConverting EASY-INSTALL© System in order to facilitate the installation works to the customer´s workforce on site.
Apart from making the installation easier and optimizing transport, EASY-INSTALL© is the only patented technology that allows uninstalling the motor reducer without removing the main shaft of the equipment and facilitating the maintenance tasks in the future.