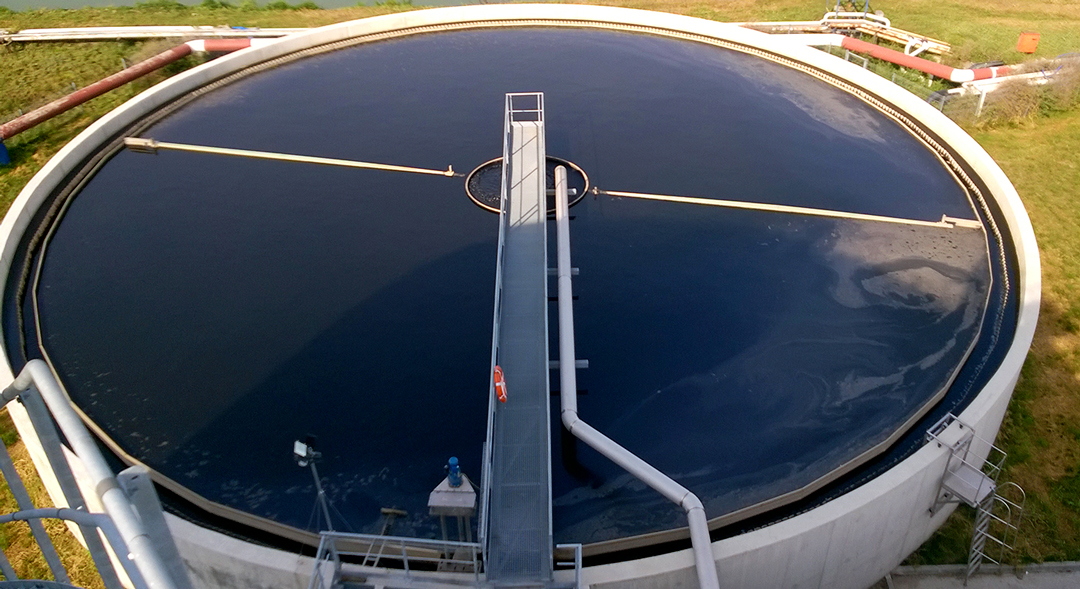 TecnoConverting Engineering supplies a new Manowar scraper for a sewage treatment plant in Poland.  Manowar scrapers are equipment that are usually requested for very specific applications, when lamellars need to be installed in circular clarifiers or when there are odour problems and the property needs to cover the clarifier. Manowar scrapers have peripheral drive and can be installed even in large clarifiers, for example 70 meters in diameter. On this occasion, the scraper is 28 meters in diameter.
Our Manowar scrapers are made of stainless steel and the sludge collection is diametric. The upper floating collection system is self-levelling, which allows the upper part of the decanter to always look clean.
Other advantages offered by this type of scraper are:
Its total adaptability to the conditions of the decanters.
Minimum maintenance.
No corrosion.
Quick installation.
Without decanter bridge.
Possibility of covering the scraper.