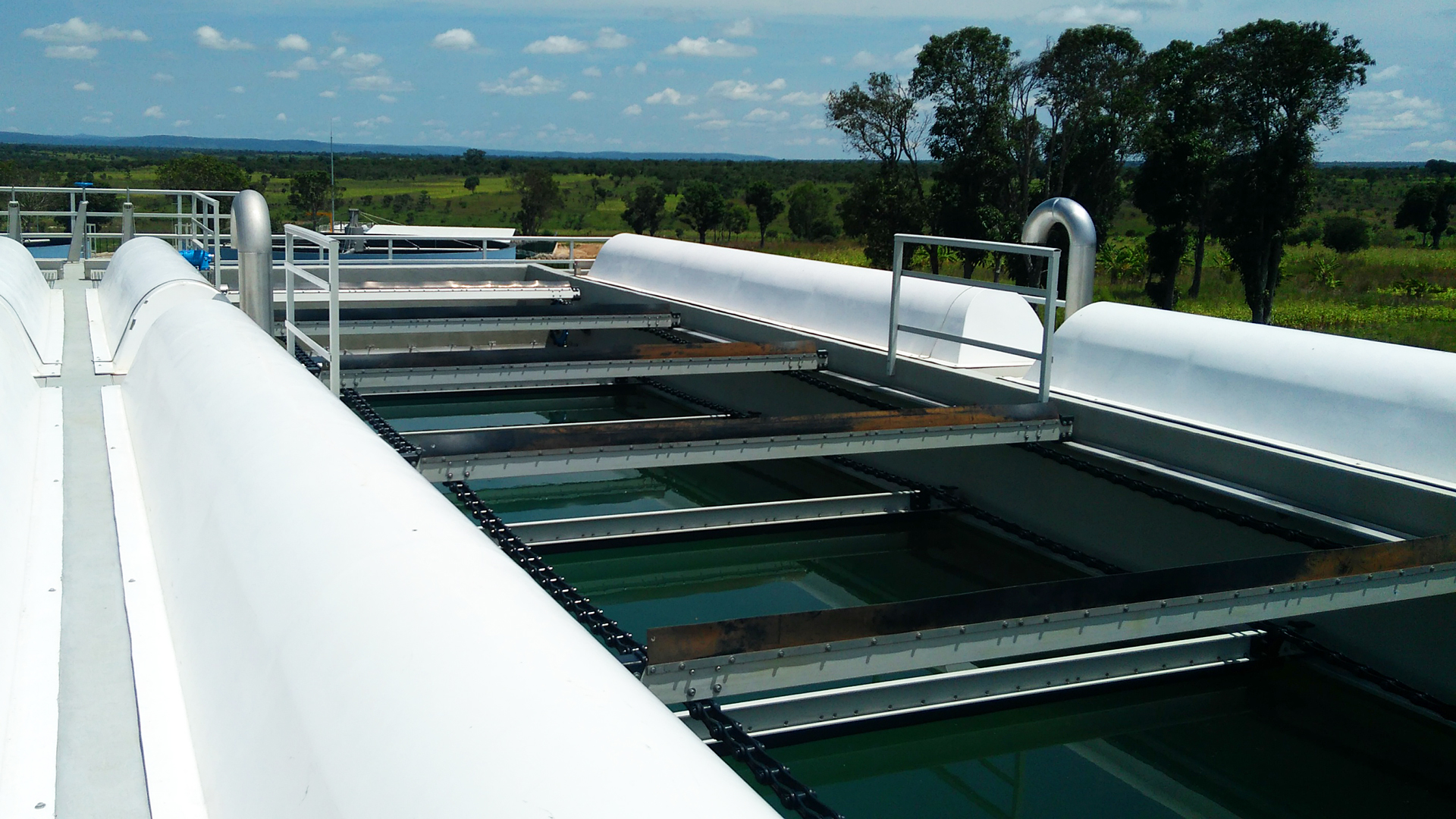 TecnoConverting Portugal supplies lamellar technology in Angola
posted in News by TecnoConverting
TecnoConverting Portugal has been elected to participate in the recent installation of the lamellar system of the Etar de Bailundo, in Angola, executed by Hidro Planalto – Tecnologias Ambientais.
The installation, which included the TecnoTec H80 lamellar modules, the anti-flotation system, the GRP support structure for the trickling filter bed and the covers was completely supplied by TecnoConverting Portugal. In addition, the company also supplied two heavy-duty Strongest float scrapers to ensure optimum system performance.
The lamellar technology supplied by TecnoConverting Portugal is known for its high efficiency and capacity to treat large quantities of water. This system has been widely used all over the world and has proven its effectiveness in removing suspended solids and reducing the organic load in wastewater.
TecnoConverting Portugal is proud to have been able to be part of this project in Bailundo. We will continue to work to bring our innovative solutions to future projects.