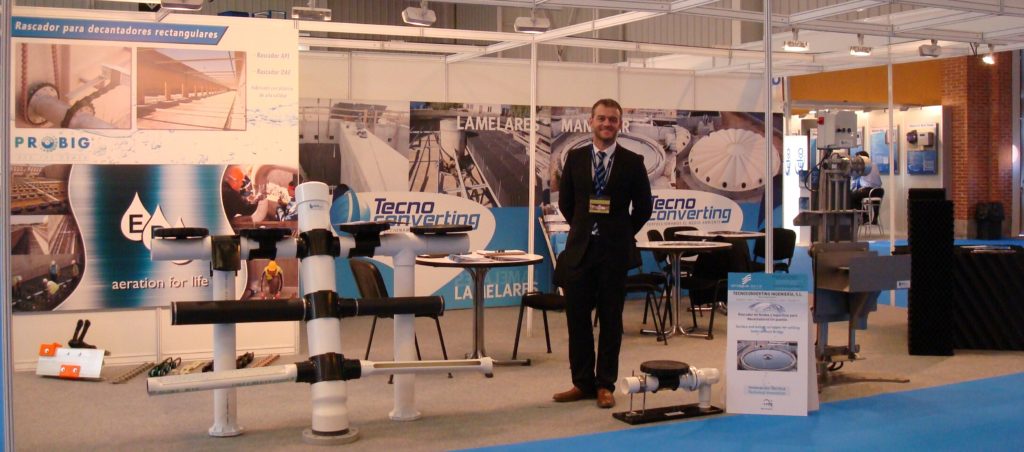 After the great success achieved on previous editions, Tecnoconverting presents again its products at the most important exhibition for water sector in Spain.
Tecnoconverting exhibits again in SMAGUA with a bigger space to attend all inquiries comfortably and being able to present completely all its products and services.
The Stand will not miss the winner of technical innovations of the previous edition, the Manowar scraper; the TECNO-CLASSIC scraper; the Tecnoconverting lamellas with its under construction structure; and the Quantum technology.
This year TecnoConverting will present the new Quantum technology for the technical innovations contest to be held on the present exhibition. So far, Quantum has exceeded the commercial expectations, arousing interest and receiving numerous requests for information, so its expectable a great success on this year SMAGUA edition.
Also, this year TecnoConverting will present its new engineering service, being the only company on the Spanish market capable to offer the total supply and assembly of its products, always with its own technical and specialized personnel of the company.