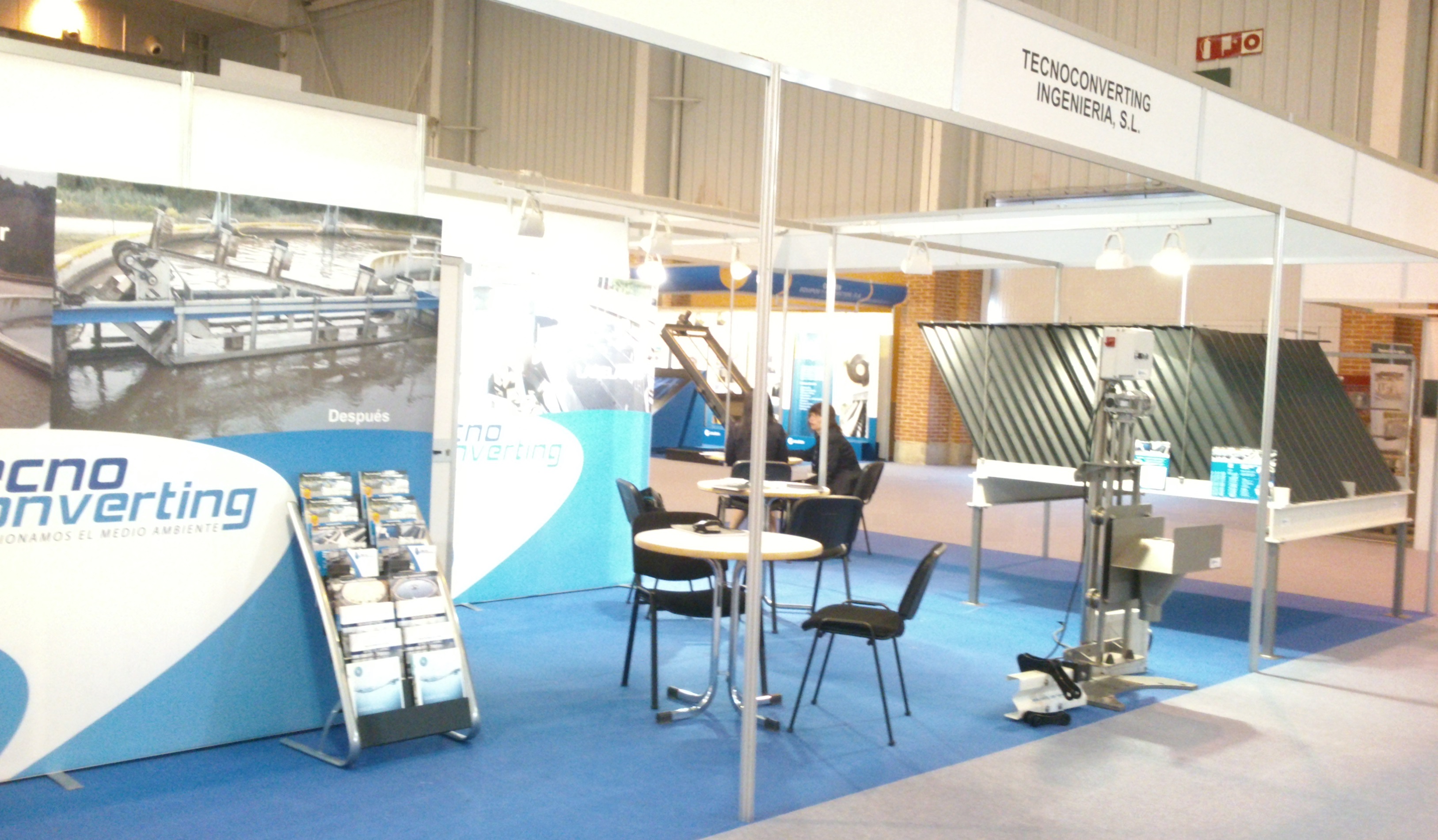 TecnoConverting ends its successfull stay in SMAGUA, the international water exhibition in Zaragoza
posted in News by TecnoConverting
After 4 intense days, TecnoConverting has finalized its stay in the international exhibition SMAGUA the most important fair in water sector in Zaragoza. Although the decline in visitors was evident in comparison with previous years, TecnoConverting had obtained a great success in participation by increasing the number of visitors on its stand.
The lamellar settling and the Quantum Technology had occupied nearly all consultations by professionals of this sector, the bridgeless Manowar scraper continued with its adaptation in the national market, as this technology is most in demand in other European countries.
Please find more information about the LAMELLAR SETTLING and the new QUANTUM TECHNOLOGY provided by TecnoConverting.