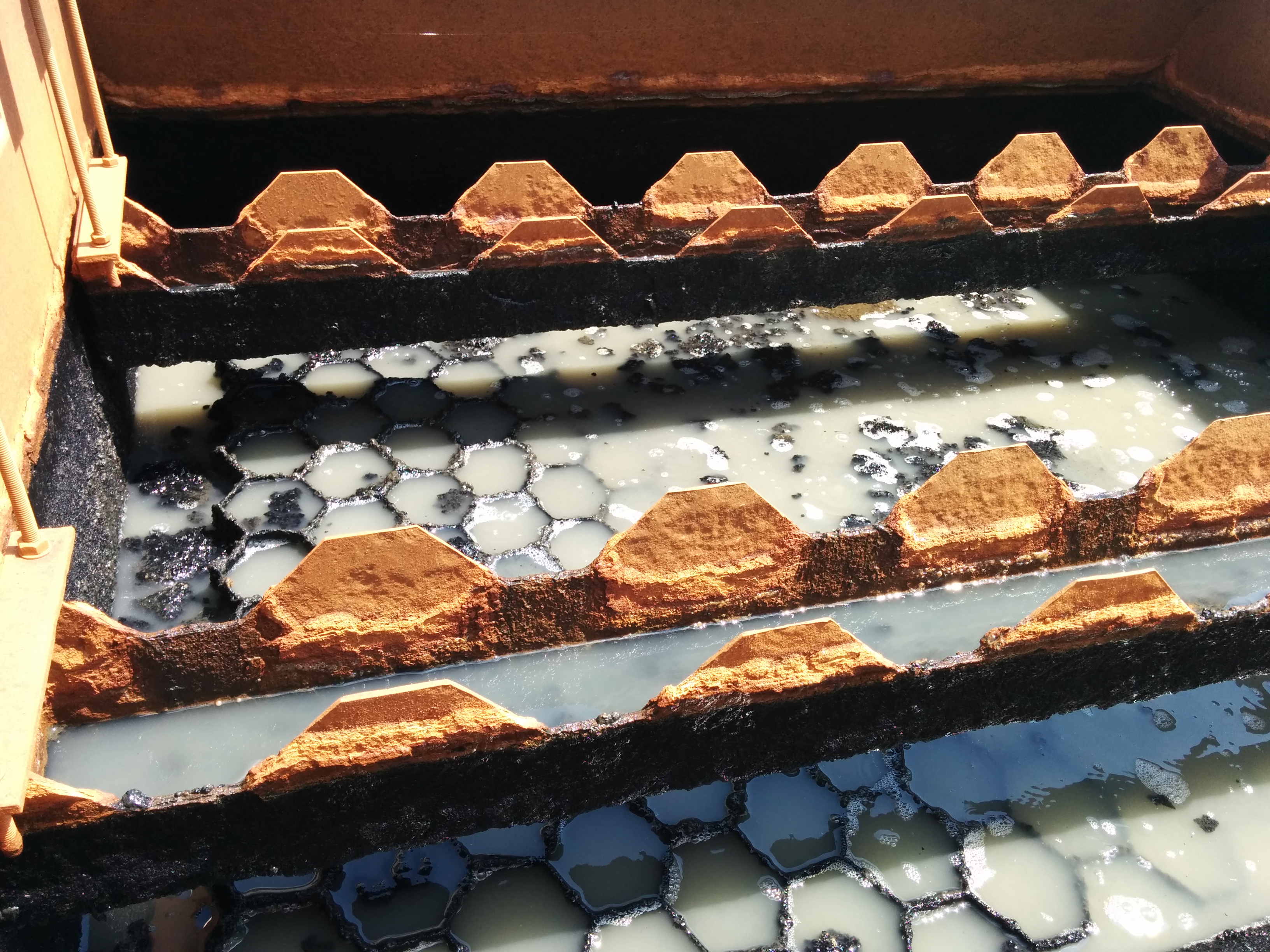 TecnoConverting replaces the lamellar modules on a WWTP of a prestigious brand of goodies
posted in News by TecnoConverting
TecnoConverting has recently replaced the lamella modules of an industrial WWTP settler of a famous confectionery industry based in Catalunya.
The company contacted TecnoConverting Engineering because the lamellas of the settlers were clogged, and the performance of the equipment had dropped drastically.
After a deep analysis of the water to be treated, it was decided to incorporate H80 TecnoTec lamellas.
With the new TecnoConverting lamella, the decanter started to treat 5 m3/h, 40% more flow than with the old lamellar modules.
Having installed an upper hydraulic diameter lamella, the clog caused by the high content of suspended solids is avoided. Thus is reduced the maintenance periodicity, and the times that the clarifier has to emptied for this procedure.
Also, the anti-flotation system SAF was included on this project, since the old lamella modules were already detached from the under support structure for lack of such system.
On the same actuation, TecnoConverting has incorporated new Thomson channels, made entirely in polypropylene, as the water output of the fabrication process contains ferric chloride, severely attacking the stainless steel and iron.