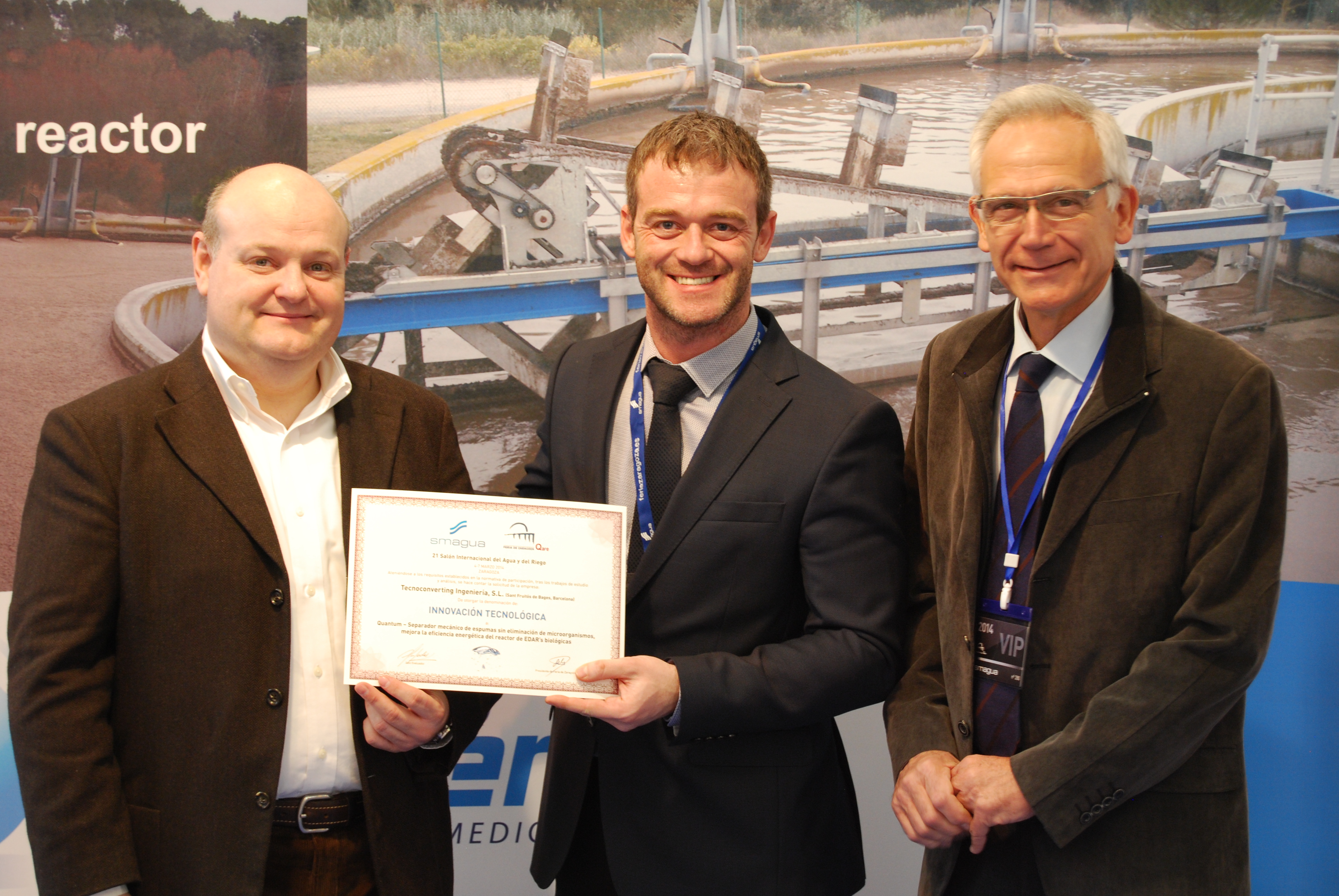 TecnoConverting, award for its Quantum technology device, the new system to eliminate filamentous foam.
posted in News by TecnoConverting
For the second consecutive year, TecnoConverting wins the innovation award in Smagua exhibition, this time with the new system of filamentous foaming removal on the bioreactor on a fully mechanical way.
This new technology is capable to completely eliminate filamentous foams generated in the biological treatment. The foams are removed from reactor surface, obtain a mechanical treatment, and are returned to the same reactor completely dissolved in the water, so that the filamentous microorganisms continue their beneficial contribution in the water treatment.
The Quantum technology arouses great interest among professionals, it eliminates a very specific problem generated in many waste water treatment plants and industrial water treatment plants, and offers an effective solution without chemical reagents.
With this award, TecnoConverting gets twice in a row the award for innovation awarded by Smagua exhibition in Zaragoza.